BARN RUNNER 5
Parts 1, 2, 3 and 4 Now Released!
Part 5 Coming Fall 2014!
(Almost Definitely!)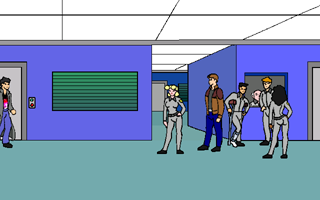 The Forever Friday
(An Episodic Game In Seven Parts)
Prick Peckard and his very much unwanted partner have to work together to reverse the effects of the Big Crazy before it claims Evansville as it has so many cities before.
Has Prick's old foe The Robot Revolution finally succeeded in it's bid to bring about the last days of Mankind? Or does the appearance of a new cult preaching a doctrine of apocalypse have anything to do with this calamity? Most of all, can Prick find some way to ditch his new partner?
The fifth game in the Barn Runner series, The Forever Friday is a full-sized, epic length story consisting of a point-and-click adventure game, a first person shooter and a scrolling flight combat arcade game with four characters for the player to control and all the ridiculous moments you've come to expect from TackyWorld Interactive.
The Forever Friday will be released episodically in seven chapters. Packed with extensive cut scenes, hidden quests, and loads upon loads of people of questionable innocence to interrogate, it is sure to be the ultimate Barn Runner experience, and all arcade sequences will be completely optional, you can even choose to skip them "on the fly" without restarting the game!
System Requirements
* Win 98SE, 2000, XP, 7, or 8
* 512 MB of Ram
* DirectX compliant sound and video cards
* 1 GHz Processor
* Hard Drive Space Varies by Chapter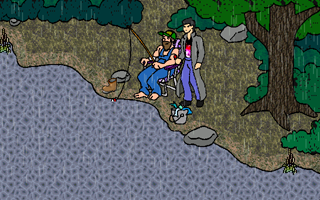 Download Chapter One
Version 1.1
Released June 28 2008
11.7 Megabyte Download (100 Mb Installed)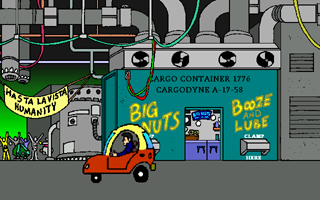 Download Chapter Two
Version 1.0
Released November 1 2008
14.5 Megabyte Download (193 Mb Installed)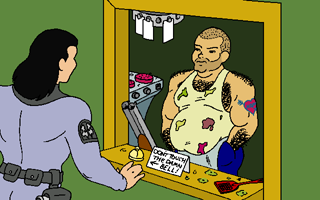 Download Chapter Three
Version 1.0
Released June 19 2011
30 Megabyte Download (330 Mb Installed)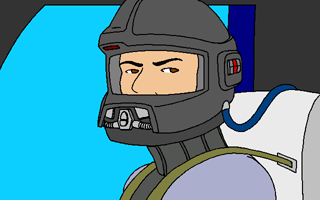 Download Chapter Four
Version 1.0
Released December 1 2012
10 Megabyte Download (13 Mb Installed)

Chapter Five
(Coming Fall 2014)
Chapters Six & Seven
(Coming Soon)
(This games are compressed with WinRar. If you don't have that utility, click HERE to get a free program to unpack it.)
Forever Friday 2 Was The AGS "Pick O' The Month" January 2009
Forever Friday 3 Was The AGS "Pick O' The Month" August 2011
NOMINATED FOR "BEST DIALOG WRITING" FOR THE 2011 AGS AWARDS
NOMINATED FOR "NON-PLAYER CHARACTER" FOR THE 2011 AGS AWARDS
---
Free Goodies for

The Forever Friday

Chapter One Walkthrough
Chapter Two Walkthrough
Chapter Three Walkthrough

PATCHES



Chapter One
Fountain Patch

Chapter Two
Electric Sexytime Dance Party Patch

Chapter Three
Easy Underground Lake Patch

All Chapters


Adult Mode Patch
---